God's Magnificent Mirror: His Romance
God Is a Hopeful Romantic
He woos and pursues, promises and performs, serenades and whispers.
He even delivers flowers, sprays perfume, and pours fine wine.
And walks on the beach? He can't get enough.
His courtship will culminate in a marriage feast which He will plan and cater.
His romance will result in a royal wedding like no other.
Oh, by the way, if you have responded to His romance, He will be marrying you.
The invitations have already been sent.
There are folks sitting near you this morning who will attest to the help and healing they've received by reading the works of John Eldredge and his co-authors. Here's a sampling: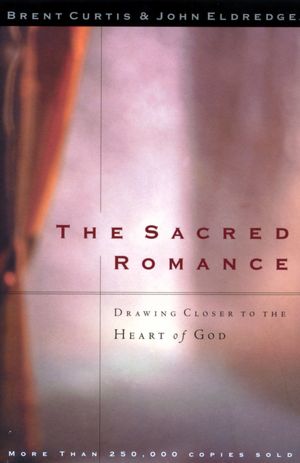 Eldredge's works propose some though-provoking concepts:
Most men are wounded, many by their father. These wounds bind the soul and prevent life and love as they were meant to be.
Men are made to "pursue the beauty." The stuff of many fairy tale plots is actually no fairy tale.
Women are made to pursued and rescued. Again, fairy tale stuff that comes from "true myth."
God's love is not tame; rather, He is Our Wildest Lover. No holds barred! Our desire to be loved is God-shaped… and only He can fill our aching empty hearts.
Healing is not only possible, but when Our Wildest Lover captures His partner, healing is promised.
News & Announcements:
PRAYER GATHERING WEDNESDAY @ 7:00
Softball – Wednesday, 7:00
Muxu Bat!  Remember: we are to encourage them to speak English to us and each other!
Our new Basque friends arrive June 28!
Welcome Dinner on June 29 @ Hughes' Steam Plant Fun Zone!
Each person who befriends a Basque student in the Name of Christ is a gospel message.
Kelly Shick…
… has applied for the Children's Director position and is being recommended by the board. A Q&A with those interested is being planned.
Children's Church Change
During the summer months, beginning next Sunday, there will be no 3rd-5th grade Sunday School class offered due to sporadic attendance and the need for additional teachers. Thank you for your understanding. – Cary
Two Sundays from now… … we will be "Basque-ing in the glow" of hosting some pretty brave students. They will have the best experience – and immersion into the Love of Christ – if EVERYBODY gets involved. May they leave knowing we are Christians by our…